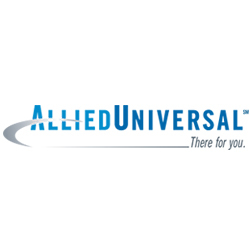 Security Site Supervisor
Sorry, this job has expired.
Indianapolis, IN
Health Insurance, Life Insurance, Dental Insurance, Vision Insurance, 401K / Retirement plan
Allied Universal Services is currently searching for a Professional Security Site Supervisor.
The Security Site Supervisor will supervise and coordinate the delivery of quality services to an assigned customer. Act as a liaison between customer, Operation Manager and security officers. Supervise site staff, providing coaching, recognition and discipline within approved empowerment range.
High school diploma or equivalent required
At least 21 years of age
Must possess effective written and oral communication and interpersonal skills with ability to deal with all levels of personnel and the general public in a professional and effective manner.

Communicates staffing needs to Operation Manager which may include using the Requisition process, assisting in identifying and interviewing quality candidates
Assures that officers receive appropriate training, developing them in both technical and professional skills; also includes performance management (coaching, counseling, disciplining, performance evaluations, recognition, etc.)
Assures that employee grievances are heard with help from appropriate branch or region HR support employees
Assists with the communication of policies, company announcements and job openings
Provides the basis of a great place to work by treating staff with respect
Enforcement of Contract Standards

Helps Operations Manager identify, meet and exceed the needs of the customer
Meets all contractual scheduled hours with a minimum of unbilled overtime
Coordinates and/or conduct site-specific OJT, client specific training and annual refresher training for security personnel
Reconciles security logs against shift responsibilities and patrols; review incident reports prior to submitting to manager and coordinate preliminary investigations
Performs account audits and off-hour visits, completing required documentation
Manages uniforms, equipment, supplies and vehicles utilized at the account, maintaining appropriate inventories and maintenance checklists
Administrative Management

Administers site safety programs outlining site-specific hazards for security officers including vehicle / driving safety as appropriate to corporate procedures
Prepared to participate in unemployment hearings
Capably utilizes scheduling and billing software, and to produce reports (such as Scheduling Activity, Training Detail reports, etc.) that require interpretation and action for effective business management
Enforces Allied Universal's policies as outlined in the handbooks and executive memos.

Stand or walk constantly (for up to an entire shift) on various surfaces (tile, concrete, carpet)
Climb stairs, ramps, or ladders occasionally during shift
Occasionally bend/twist at waist/knees/neck to perform various duties
Occasionally lift or carry up to 40 pounds
Run as needed
Constant use of both hands and arms in reaching/handling/grasping/fingering while using phone, notepad, writing reports, and other administrative tasks
Constant use of eyes (correctable vision to normal level required) to observe, read, interact with public and co-workers, view security monitors; includes hand/eye coordination
Work in various environments including adverse outdoor conditions such as cold, rain or heat;
Constant mental alertness and attention to detail required while setting priorities and following up on assignments


8770